Posted on
By Rory Birch
Posted in Build your own drone, Build your own quadcopter, First Person View, FPVdrones, FPVracing, Hobby Shop, how to build your own FPVdrone, Quadcopters, Quads, Queensland, Racing, Rockhampton, Rorys RC Hobby House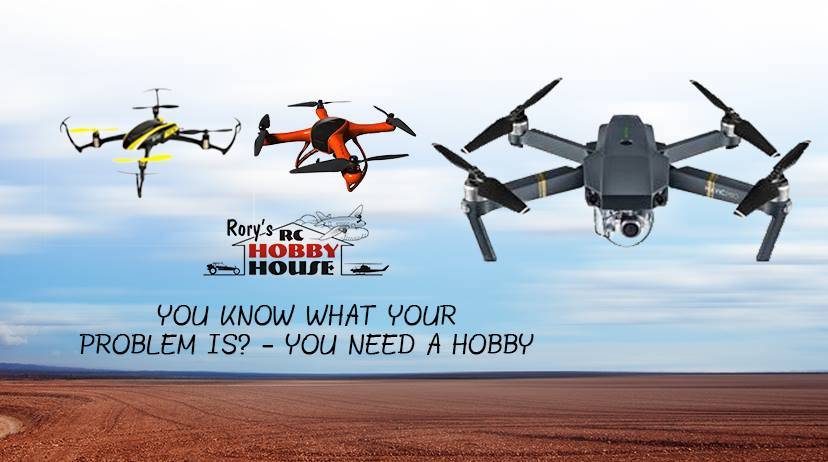 This article is all about helping beginners get started with Quadcopters. It's just few basic things, some important starting points, how to's and where to start's.
This article is all about helping beginners get started with Quadcopters. It's just few basic things, some important starting points, how to's and where to start's.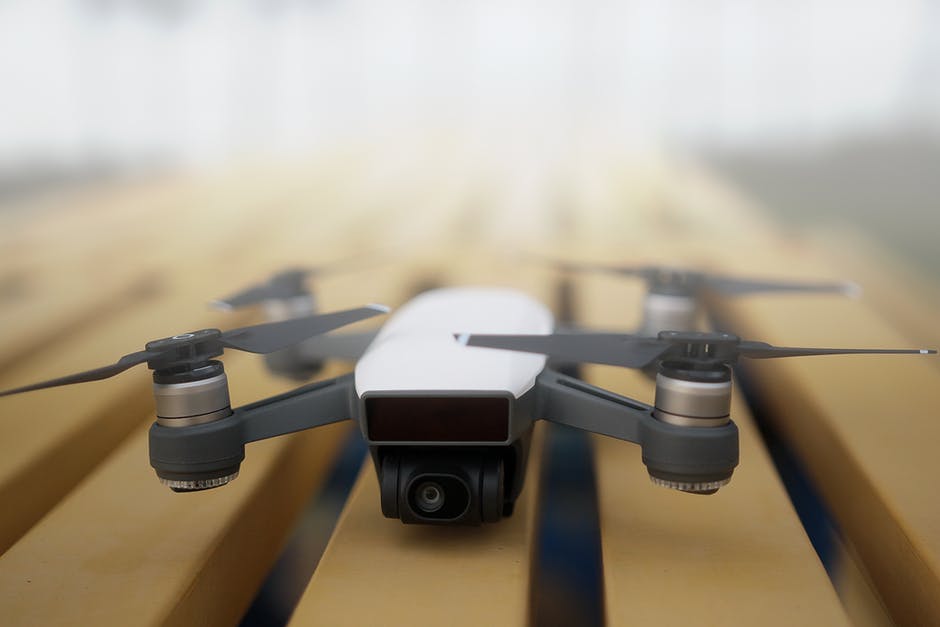 Feedback is very important! If I have forgotten points, or you find a mistake, please point me out. I am looking to expand and improve the guide and of course, I am happy about discussions in the comments.
So first things first…
How expensive is the hobby?
This is a hard question to answer, I have to say and it will start by me asking a question to you. Do you want to build your own, or buy from the shelf? Building your own quad can be cheaper, but it all depends on what you use for parts or how sophisticated you wish to go. You can build something simple from as little as a few hundred dollars to a couple of thousand. Buying off the shelf can be the same, but you don't need to spend the time building it.
Your local hobby shop can help you choose a frame and all the parts you will need to get started. Next week I will include a small 'how to', which will list the parts you will need for a simple quad build.
If you are not confident in building your own Quad, you can also buy a finished Quad racer, this will of course have its advantages, such as; you can start flying immediately and you have a tuned setup all ready to go. But, it's usually more expensive, such as spare parts and if something breaks, someone has to repair it for you.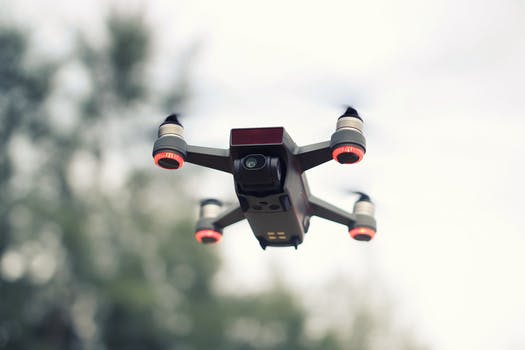 Whether you crash your own build or an off the shelf Quad, it does not matter. You or someone else must repair it, and therefore you will not be able to solder and tinker around if you don't know what goes where or how it all fits together. That's why you should dare to assemble and build your first Quad completely by yourself. You can find help from your local hobby store every step of the way, Rory's Hobby House is a great resource and always available to get you back in the air and racing again, whenever you need us.
Do I need special skills?
Actually, you do not need special skills. It would be advantageous if you know what voltage, current and +/− means, most things you will learn quickly. A decent soldering kit is an essential part of the hobby, check out this YouTube video on how to use a soldering iron,
(if you don't already know how), soldering is not difficult and the rest can be learned with some self-initiative.
Building your own Quad is the best way to get into the hobby, the sense of achievement you will get knowing you have designed, created and built your own flying machine is incredible and something you will cherish forever. Knowing how to repair it once you crash it… Priceless
How to build a Quad YouTube Video
Learning to Fly
Part of learning the ropes will involve lots of crashes, lots of broken props, and likely a few dents and dings to your drone, so we recommend to start small. Destroying a micro quad, and in turn learning the basics, is a much easier pill to swallow than demolishing a DJI Mavic on your first flight. Best of all, when you graduate to the next level, the controls are more or less the same!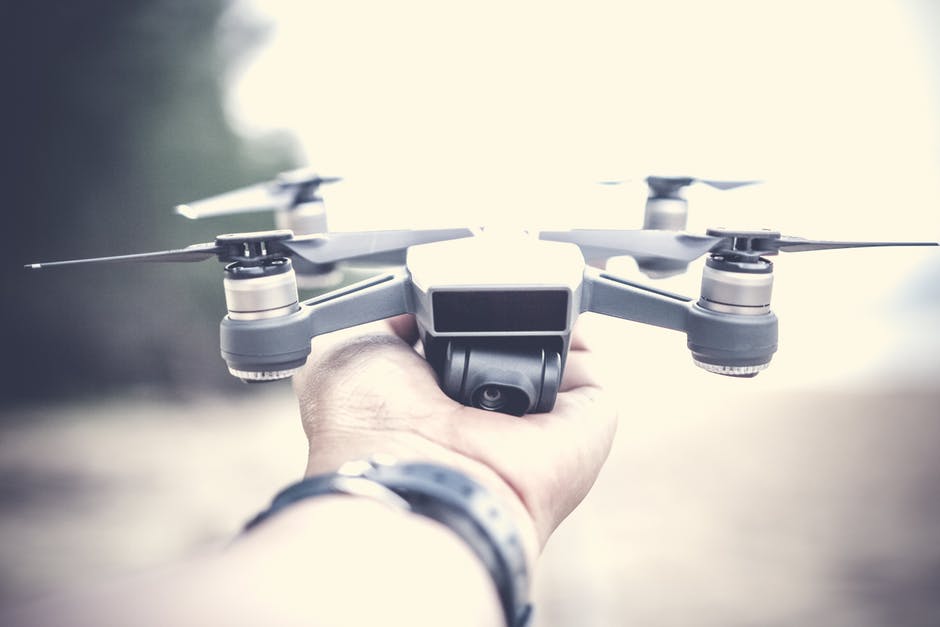 So first on day one of flying school, you must think about locations to practice. The last thing you want to do is total your Quad after the first day of completing the build. You need a large wide open space, the public park is a good start. Try and find a spot that's not too populated, you don't want any accidents. Also think about the weather, find a place where there isn't a lot of wind. Look out for anything overhead, cables is what I am thinking here! Also, stay away from too many trees, climbing all day to get your quad down can just spoil your fun.
Think of the types of exercises that you might want to try and that you can use at the field to get you comfortable flying as quickly as possible.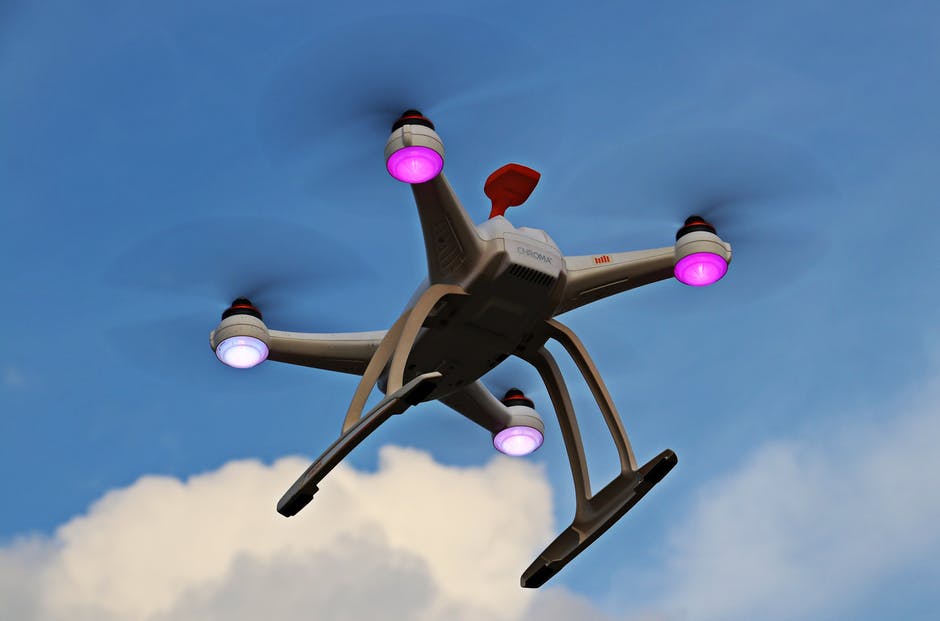 Pre-Flight Checks
Doing a pre-flight check is a good habit to get into for when you move from practice to racing your FPV racer. Turn the transmitter on first. Again, this is especially important when moving to the next tier of quads. Get into the habit now of turning on the transmitter then plugging the battery into the quad. Similarly, ensure that the transmitter has the throttle (left stick) completely down so that the props do not start spinning when you plug the battery in.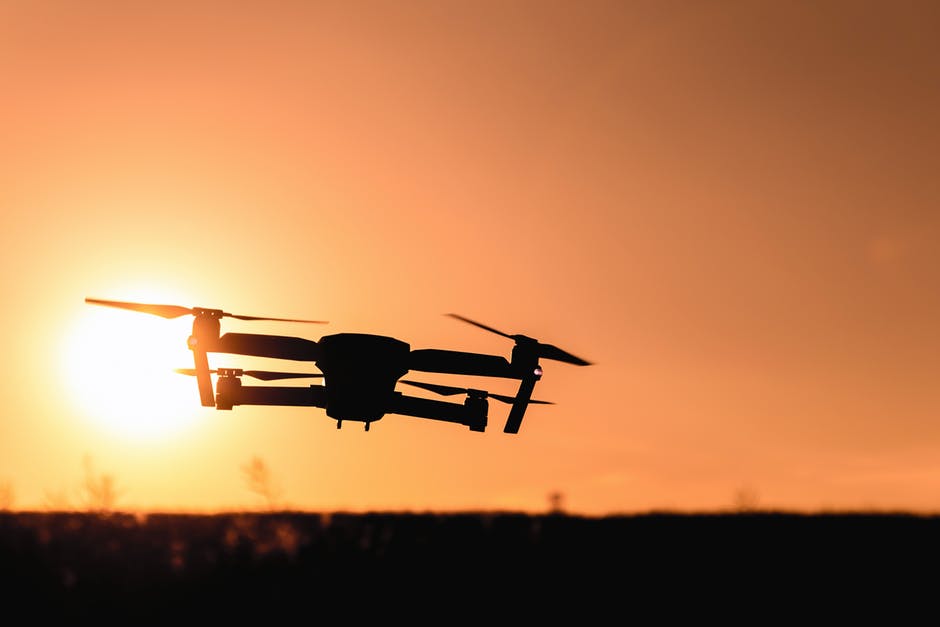 Check the props and arms before flight. See stress marks on the props? Change em out. Chipped and broken props? Yep, replace them. If any arms are loose, pop them back into place.
Hover slightly over the ground. Is the quad being responsive? If it is spinning uncontrollably or pitching to one side, you need to do some troubleshooting. Before taking off, scan your environment. Make sure it is safe to fly.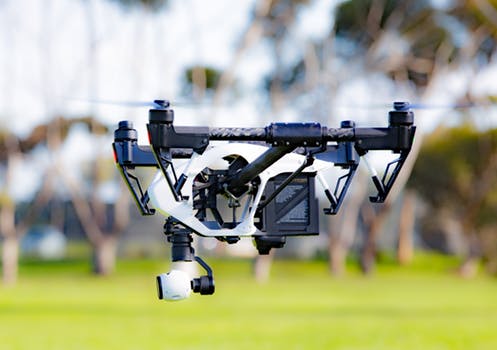 Now you can get started! Start slow and learn the pitch and roll of your Quad and how it responds to the controls. Use slow movement until you get use to how it feels and build your confidence in your machine. Try to make a controlled landing, checking your quad again before taking off. Make a figure eight, hovering just above the ground, before taking it higher. Once you feel you are ready, try and do more complicated maneuvers. Keep an eye on your battery, but most of all, have fun.