In this series of articles we are going to give you some pointers in how to build your own quad, as you can see, part 1 is choosing your frame and what material build it out of.


FRAME FOR THE QUADCOPTER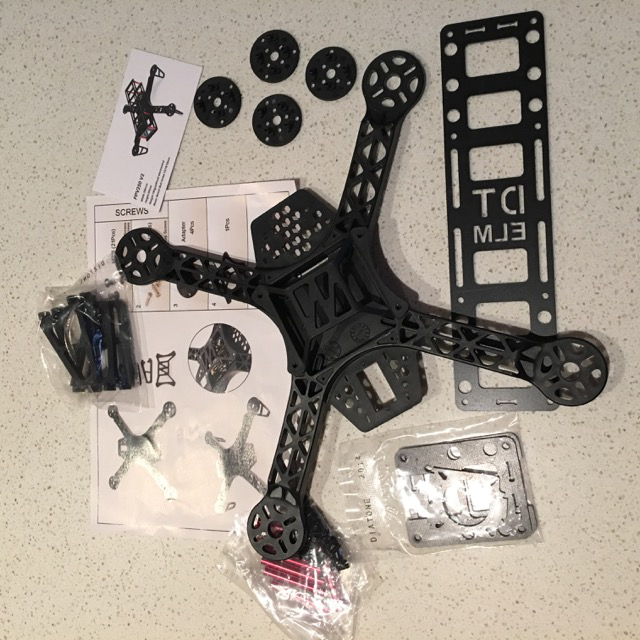 This is by far the most common type of frames that you see within the RC Quad industry. It has four arms, each of which are connected to a single motor. The Quad or the X frame is the simplest type of frame design you'll find, but it's also one of the most versatile. This is why popular Quad models like the DJI Phantom 3 and the Parrot Bebop are all built using this exact X frame configuration.

Pros: One of the biggest benefit to using a quadcopter frame is that nearly all of the flight controllers on the market today can work with the X type of design. It's also one of the simplest designs you can use, which is perfect if you're learning how to build a Quad for the first time.
Cons: No frame design is perfect – not even the quadcopter. A drawback to using the X frame type is that if one motor or propeller fails, the remaining motors/propellers won't be able to compensate, resulting in a crash.
Now that you've familiarized yourself with the frame setup, let's go over the most common types of materials that can be used when learning how to build your quad frame. While this list does not contain every possible material which can be used in your project, it does include the more popular/budget-friendly ones. Listed are just a few examples and the easier ones to obtain;
WOOD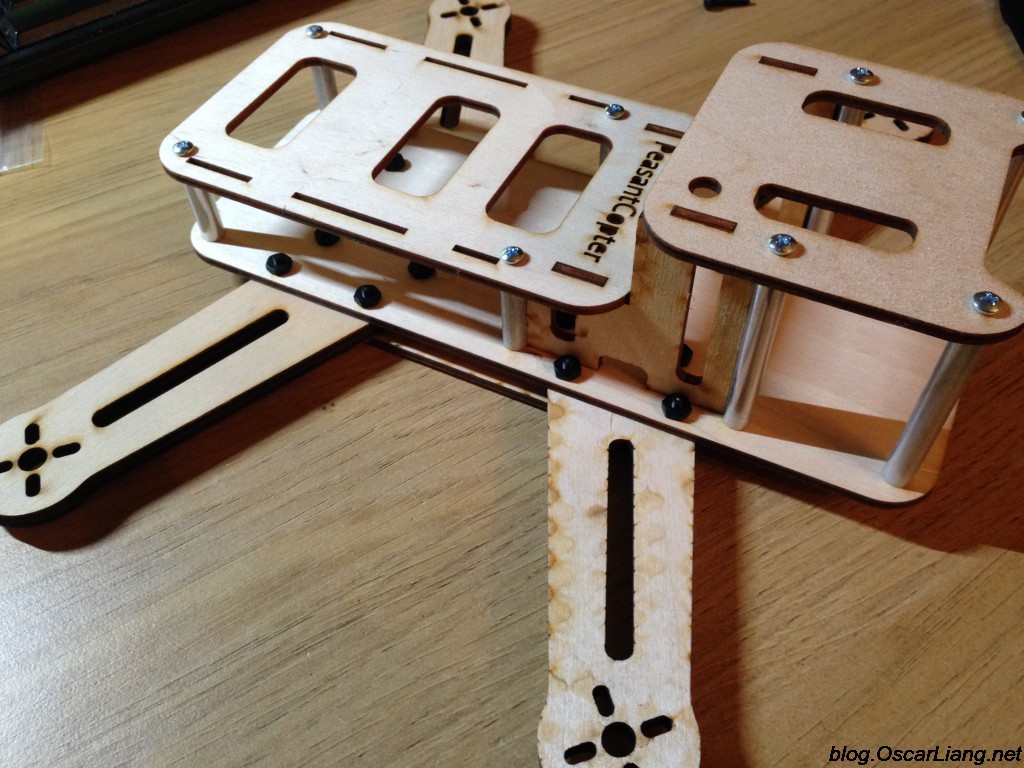 If you're trying to build a Quad as cheaply as possible, then consider using a wooden frame. Wood isn't the most aesthetically appealing option out there, but it's certainly one of the most inexpensive. One reason why I love wooden frames is because if something breaks, you can quickly and easily replace it. If you're going to use wood for your Quad's frame, then make sure that it doesn't have any areas that are warped or twisted.
CARBON FIBER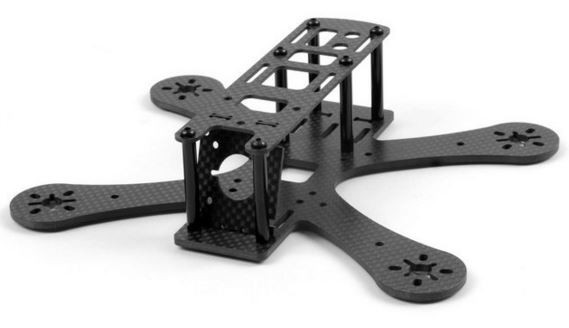 If you can afford it, I would highly recommend building your frame out of carbon fiber. The reason why is simple: carbon fiber is very tough and extremely lightweight. It's this combination that will make your RC Quad fly better and consume less energy.
PCB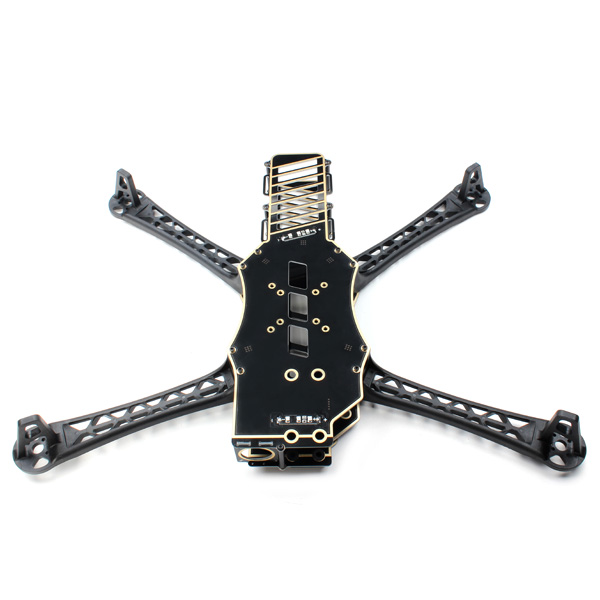 Also known as "Printed Circuit Board", this is a type of material that shares the same basic structure and properties as fiberglass. Unlike fiberglass, PCB is always flat. Frames that are less than 600mm in size typically use PCB for the bottom and top plates. In fact, small quadcopter frames can be built entirely from a single printed circuit board. Click here to learn more about printed circuit boards and how they work.
PLASTIC
Most commercial RC Quads that you buy today come with plastic frames. 3D printed molded plastic frames have become an incredibly popular amongst DIY Quad enthusiasts. Generally, using a 3D printer to create a perfectly shaped plastic frame is something that only works on smaller Quads. When using plastic sheets (not 3D printed shapes or objects), you can strategically use them on your landing gear or for the cover of your Quad.
G10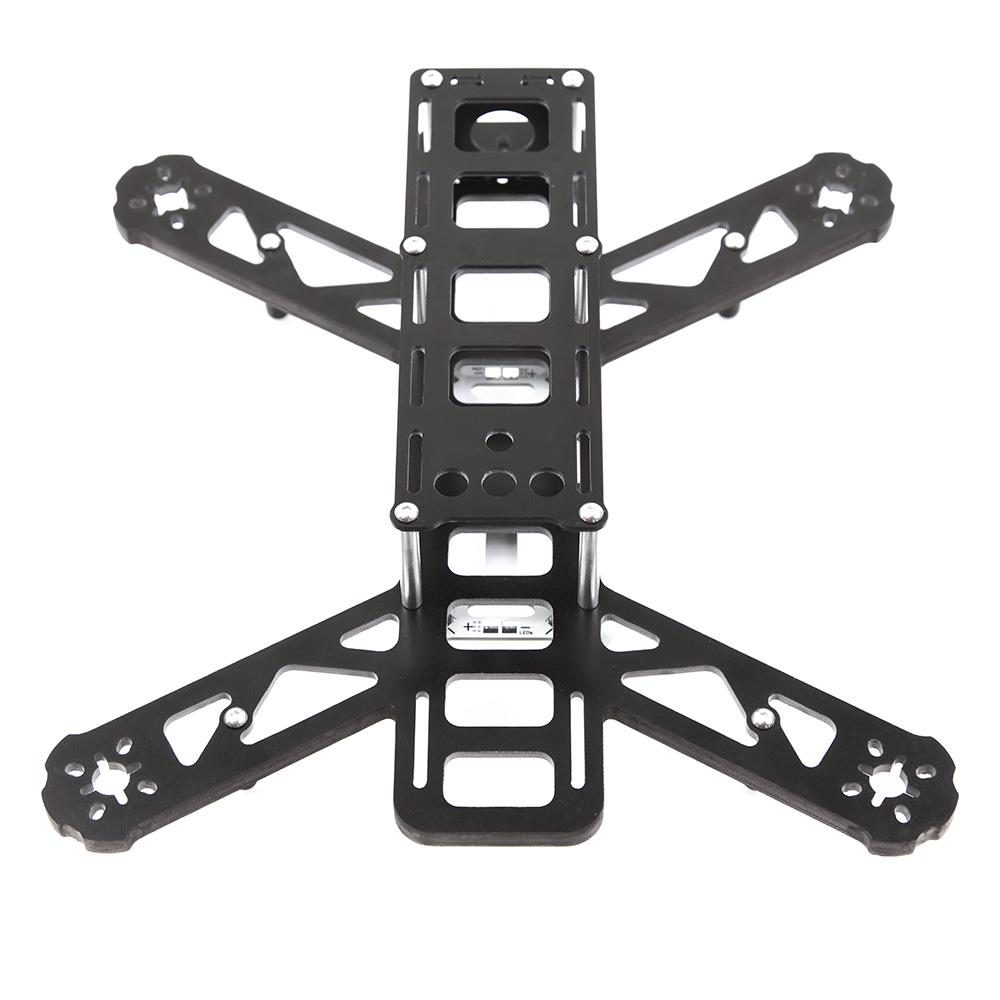 G10 is a variation of fiberglass that's often used as a less expensive alternative to carbon fiber. From the outside, G10 and carbon fiber look almost identical, but they do vary slightly in their basic properties. You can purchase G10 in sheet format. As far as pricing is concerned, it costs less than carbon fiber but is still more expensive than wood, aluminum, or plastic. Here's a really useful forum post I found on the major differences between G10 and regular fiberglass.
ALUMINUM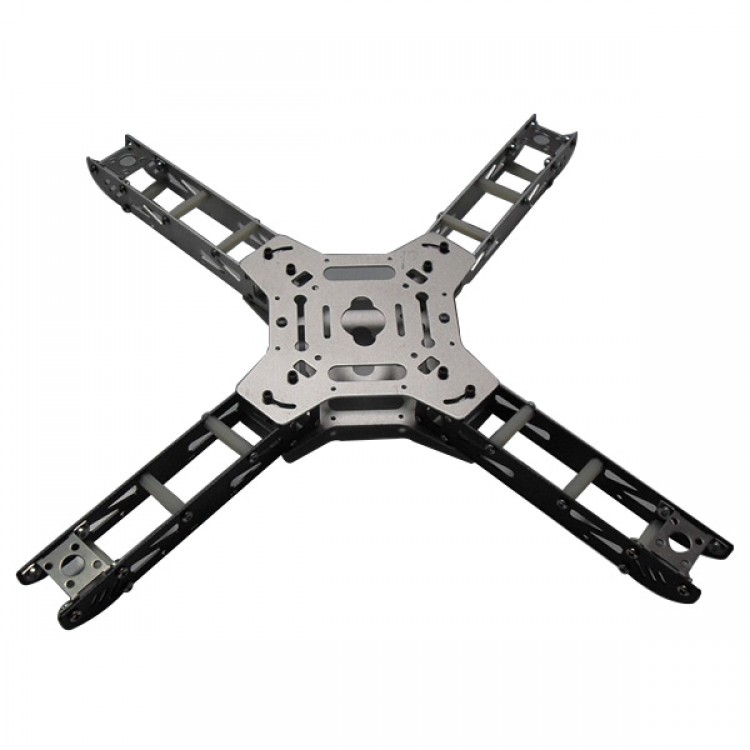 Aluminum can also be used when building your frame. It's lightweight (though not as lightweight as carbon fiber), flexible, and is relatively easy to work with. You can use aluminum to build the entire frame, or simply use the material to supplement certain parts of the frame (arms, landing gear, etc.). Another benefit to aluminum frames is that this type of material is both inexpensive as well as readily accessible.
As always, speak with your local Hobby shop for help, tips and advice about the best type of material to use for your Quadcopter. Rorys Hobby Shop in Rockhampton Queensland has everything you will need for your project, whether you are an experienced pro or a complete newbie. Come and chat with Rory about what options are available to you.
Next week for Part 2, motors and propellers!